THIS IS WHAT IT LOOKED LIKE PRIOR TO ANY REMODELING.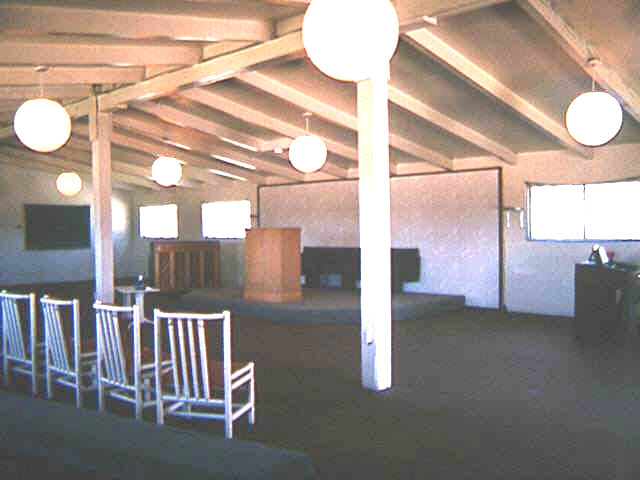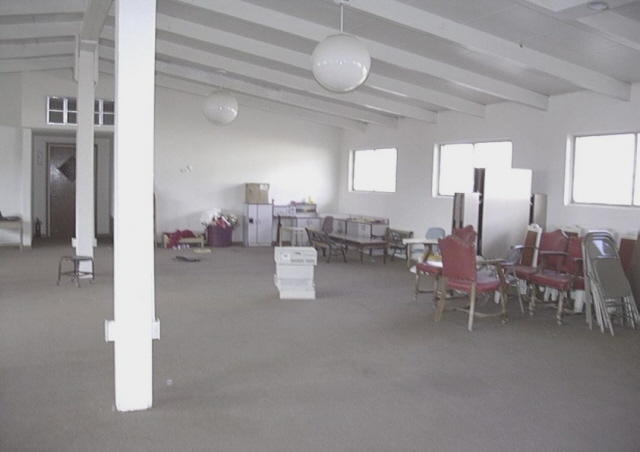 Initially, what is today's Miracle Valley Child Development Center was Rev. A.A. Allen's Sunday School building complex, which consisted of eight large rooms with a central hallway, two large restroom/shower areas, as well as a large storage room and furnace room. This building was built in 1969 and was the last building constructed on the Miracle Valley campus by Allen.
When the Assemblies of God took possession and started the Southern Arizona Bible College in 1976, one-half of the Sunday School building, which consisted of four large class rooms, a five foot center hallway, were removed by the leadership of SABC. This area became a Chapel for the college students.
(The above picture shows the chapel area as it existed at the time when Dr. Harter acquired the property in 1999)